Hi,
The blender GUI is only able to display one editor per area while almost all the other softwares in the industry chose to have unlimited tabs available for any area, so it is possible to make custom, advanced and feature rich layouts.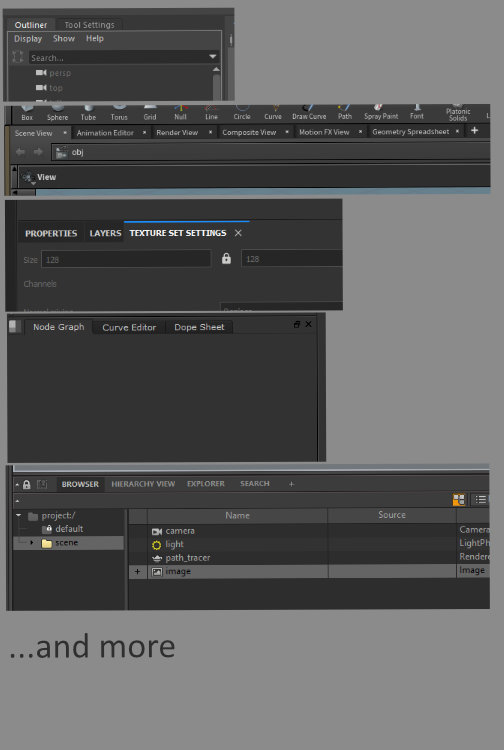 The management of those is made with classic close icons and right click menus, so the users know how to use it straightforward.
That would definitely be a great addition to see Blender getting this feature as well.
Best