PROBLEM
Paper cut 1:
Why are these properties minimized? Why does a new user first have to find that little tab that pops up, and then expand it? Why can't it be auto expanded for a new user, and then if an advanced users wants to minimize it, let them, and then have Blender remember the setting!
Paper cut 2: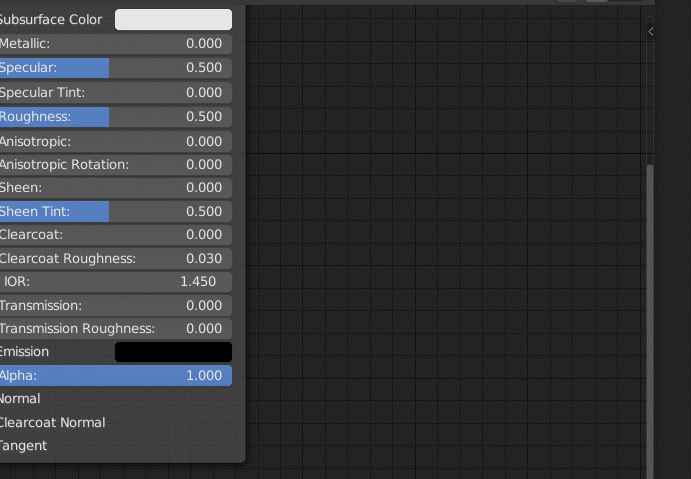 How do you expect new users to ever find this setting? First you need to hunt for an invisible menu, and even when you find it, still you need to know to click on options, know what to change and know what to change it to. It's ridiculous for such a basic feature!
---
SOLUTION
The "n" panels are the worst thing that's left over from 2.7. I strongly, strongly suspect that new users overwhelmingly do not find them by themselves, but will have to be told that they are there. Increasing the size of the little "<" symbol would go a long way, but having them maximized by default, especially in the shader workspace for example, would also be welcome.