Perhaps it is the easiest/simplest things to implement that go unnoticed sometimes!
Camera handling is extremely important! I am actually surprised that this is a long time unaddressed request.
There is plenty of space in the current UI to add simple camera handling buttons. The 'Lock Camera To View' should definitely be visible when Camera View (0) is selected.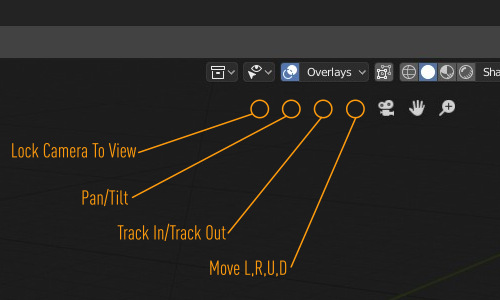 There is also space for the most necessary Camera control handles:
Pan and Tilt
Track In and Track Out
Move Left, Right, Up or Down
Those should be enough for everyone to frame the camera exactly where it is needed in any given scene. Artists without a numpad or middle mouse button would also benefit from this.