Hi everybody! This thread will be used for discussion of the custom profiles project!
Here's a link to my original proposal. I've also created a section in the wiki here that I'll keep updated as I make progress.
UI / Interface
Although there should be a way to use a curve object from the scene as a custom profile, the ability to edit a profile curve right in the UI would be helpful. Here's a mockup of what I think that could look like. The trickier part compared to the existing curve editing interface is that the profile shouldn't necessarily have to be a function.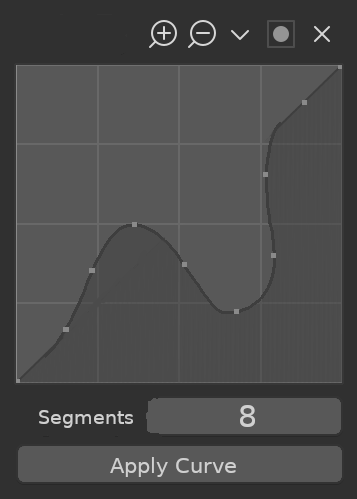 Implementing intersections
The trickiest problem for the implementation of this feature is likely to be any situation with an unsymmetrical and a more than 2-way intersection. Any situation at least as complicated as this: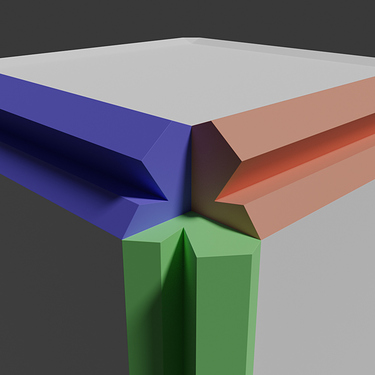 As you can see here, even with this simple profile, there's no obvious way to fill the beveled vertex. One of the things I will research is if this problem has been tackled before in other software, and if so, how this somewhat arbitrary situation is resolved there.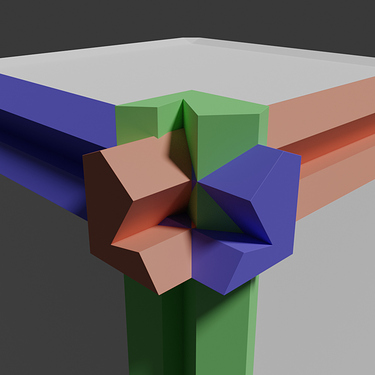 Feedback
If anyone has input about these ideas or others, it would be great to hear it! I'm particularly interested in ideas for filling >3-way intersections.
Also, if you have a specific use-case for this feature, that would be helpful to know!