Right now, CtrlG is bound to Create New Collection (collection.create). This is an extremely useless and confusing shortcut, because its only apparent effect is that this appears in the bottom left corner:
And if you look a bit closer, the selected object receives a second user data-block: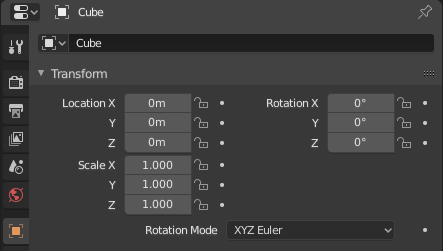 But the outliner doesn't change because Create New Collection does not actually group the selected items into a collection in the scene collection. It does add these extra collections to the Blender File mode of the outliner, but that is hard to find and rarely useful:
In Photoshop, on the other hand, CtrlG actually groups the selected layers into a group/collection:
In Blender, you have to use the hotkey M and then click New Collection:
But this can be bound to CtrlG: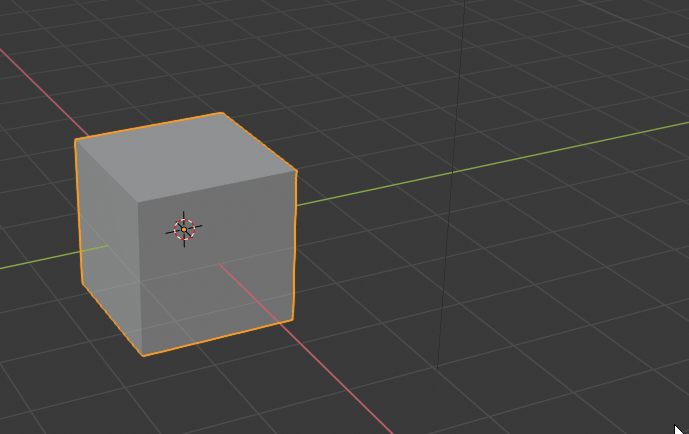 And the default, useless action (Create New Collection) unbound: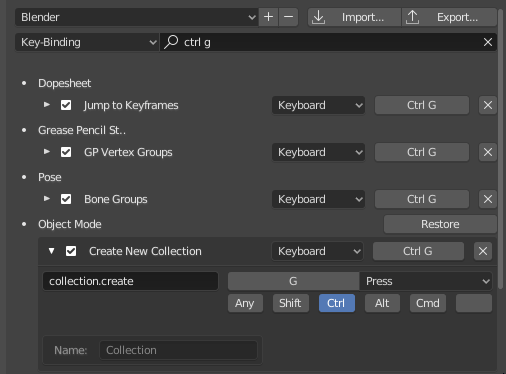 This new keybinding works in the 3D Viewport, but doesn't work in the Outliner for some reason (the M menu also is missing the shortcut: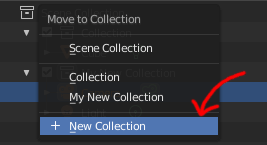 In Conclusion
This bug where the New Collection operator has incompatible shortcuts between the 3D Viewport and Outliner should be fixed, and the CtrlG keyboard shortcut default binding should be changed to New Collection so it behaves just like users of modern digital content creation software have come to expect for grouping selected layers into a group (or with Blender's terminology, grouping selected objects into a collection). M is useful for moving the selection into a particular existing group/collection, but it takes an extra click to actually make that new group/collection. The existing binding for CtrlG is very confusing and doesn't seem to be useful. Users will just assume it is broken because it has no obvious effect.