I know, but it still applies a LUT curve to the matcap, to be honest the matcap should neglect all color profiles
Kinda a skin tone.
http://www.mediafire.com/file/jpk1dv67bpbt65b/skintone.exr/file
No, thats a good thing!
We can twak matcap colors that way!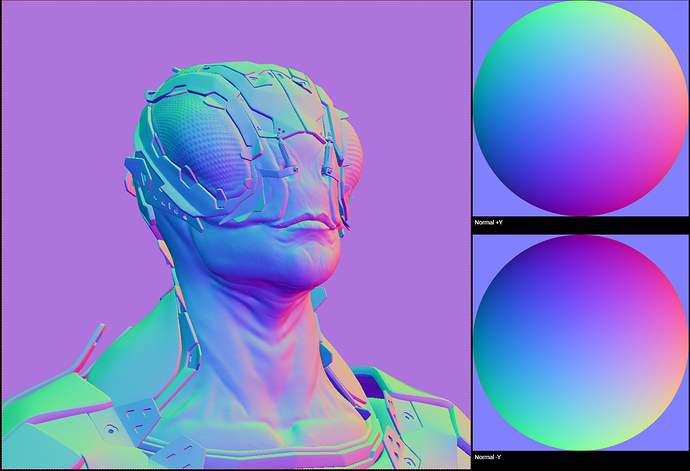 Download
I'm going for the classic normal map matcaps -y and +y, for this ones to get a normal map properly rendered the Filmic profile should be off
You can still tweak the colors with the materials in combination with the matcap, in the case of the one i posted or cavity and curvature one, you gonna get incorrect results with profile curves.
A more artistic hand-painted ambar effect I made a while ago: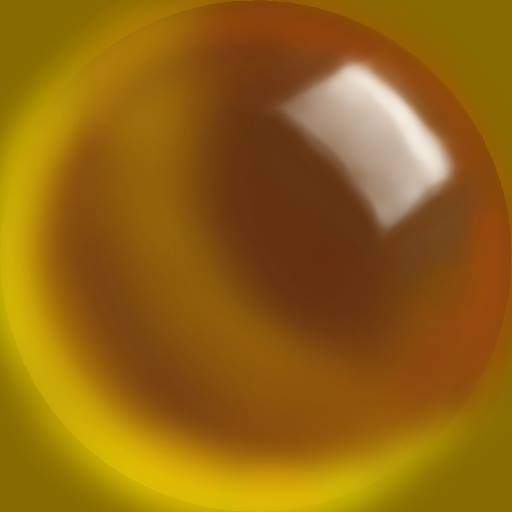 A fleshy material, resembles a bit mortandella.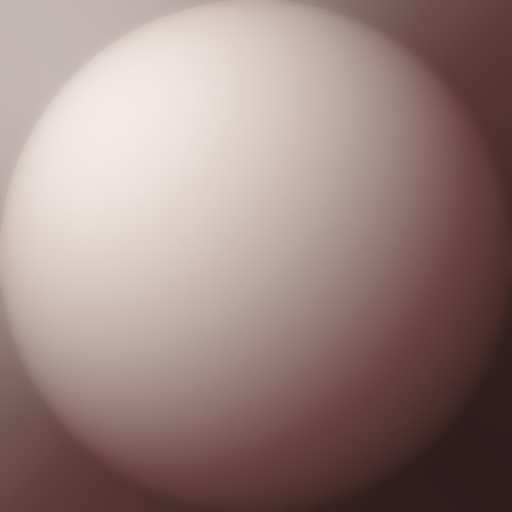 Guys please use the camera view to render the character to have the same angle and display the whole character, don't zoom on his face.
I like the idea of having neutral colored matcaps of different material categories.
Also, when I model an autobody or something of that nature, a good reflection matcap is very useful for detecting flaws. Some studio reflection matcaps would be amazing for smooth surfaced models.
Thank you! Totally missed it I'm sorry. I have added this info to the main thread.
It makes me wonder how many matcaps will be added to the oficial branch, there will be easily a LOT of subnissions in this thread.
A jade like matcap
-Screenshot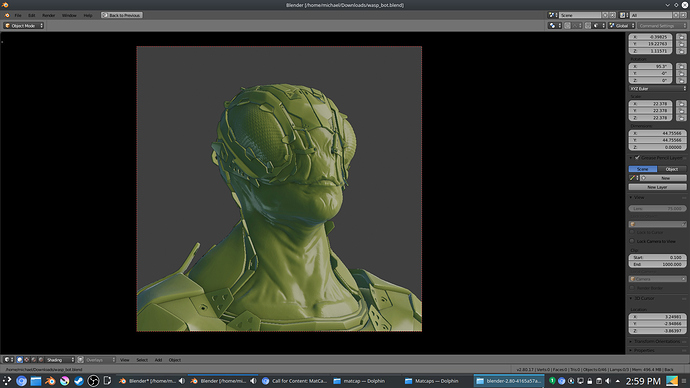 -Matcap

-EXR link
google drive
That's why people should not post every tests but post the matcap they really want to use.
This post was flagged by the community and is temporarily hidden.
I am making a handpainted Zbrush SSS like matcap, once finished, I hope you like
A clay matcap with dramatic lighting
-Screenshot

-Matcap

-EXR link
here (google drive)
This is so awesome that we get to help add new MatCaps! This one is called Ghost Head, because it uses an image of the Ghost Head Nebula as lighting. I noticed it has some interesting metallic effects. Here's the link to the EXR: https://drive.google.com/file/d/1R9oQQHuZeSyDEeStRlFBftkMt1voMzdh/view?usp=sharing