I really hope this is the right place for this. Anyways, a suggestion for wireframes for 2.8 after watching Blender Developer Youtube video) and trying out the build.
What I'm experiencing?
When mouse wheel zooming out, both the wireframe and the vertices become more dense making it more difficult to see the object definition clearly.
Suggestion
Perhaps adjust the wireframe and vertex thickness based on zoom level or distance from camera so that object clarity is retained from a wide range of distances.
Zoomed In - Factory vertex size vs. Factory vertex size decreased by 1 (using theme adjustment). Don't know of any way to decrease wireframe thickness to help make the vertices more visible. Not a huge difference but it does help it feel lighter.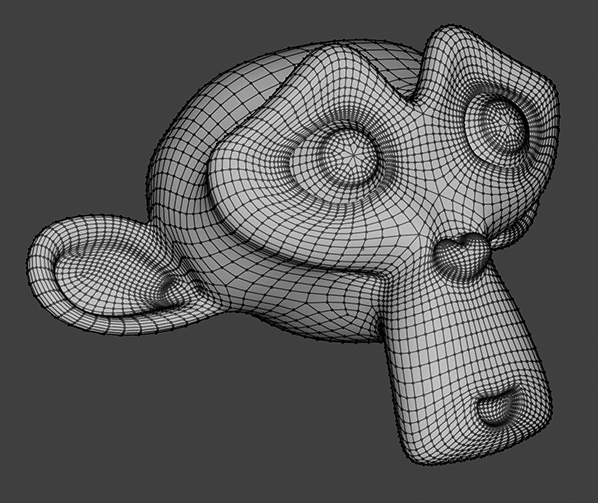 Zoomed Out - Same as above but clarity becomes more difficult to see as all the wireframe and vertices are packed closer. Decreasing vertex size by 1 from Factory size helps a great deal. Being able to reduce wireframe thickness would help as well.