Practical Info
This is a weekly video chat meeting for planning and discussion of development related to the sculpting and painting in Blender. Any contributor (developer, UI/UX designer, writer, …) working on these features in Blender is welcome to join and add proposed items to the agenda.
Write us a message in the module chat if you're interested.
For users and other interested parties, we ask to read the meeting notes instead so that the meeting can remain focused.
Time: Tuesday 6pm CET
Next Meeting: February 28, 2022
Attendees
Julien Kaspar
Daniel Bystedt
Agenda
VDM Brush Demo
Daniel Bystedt is working on a demo file and is polishing the brushes.
This file will also include a baking setup and instructions on how to use/create brushes.
Julien will record release notes material and a feature showcase video later on based on it once it's done. This is to showcase the feature and go more into depth on how to make use of it.
There are possibilities to work on this feature further.
Robin is working on Bake from Multires support for vector displacement but this needs further testing to resolve baking accuracy issues.
WIP brush thumbnail design proposal.
Important next steps for Julien:
Add more missing thumbnails for better overview
Make each thumbnail more distinct and iconic (Colored lines help a lot for this)
Recolor them to match with object/edit mode and curve sculpt mode color pallete
Work on corner icons and what they must communicate (Stroke method or brush type?)
Daniel: Lines tend to get lost. They need more contrast.
Either darken Matcaps or adjust stroke color.
Needs some testing.
Brush Asset Essentials
We'll gather a .blend file and a document.
Especially important for cloth brushes.
Planning for Paint Mode
Task: #96225 - PBVH image texture painting implementation - blender - Blender Projects
Right now the planning for 2023 won't focus much time of core devs here.
What are the most important aspects of the task to wrap up for a first usable implementation?
Daniel: Hiding geometry is far more frequent to him than just masking. But both should have highest priority.
If a blur/smear brush implementation is too complex, perhaps a blur operator is more achievable in the short term?
Although this will have issues with vertex masking.
Otherwise it might be good to look into an implementation of Wet mixing in the paint brush as a first step.
Create VDM brush from existing sculpts
Quick test: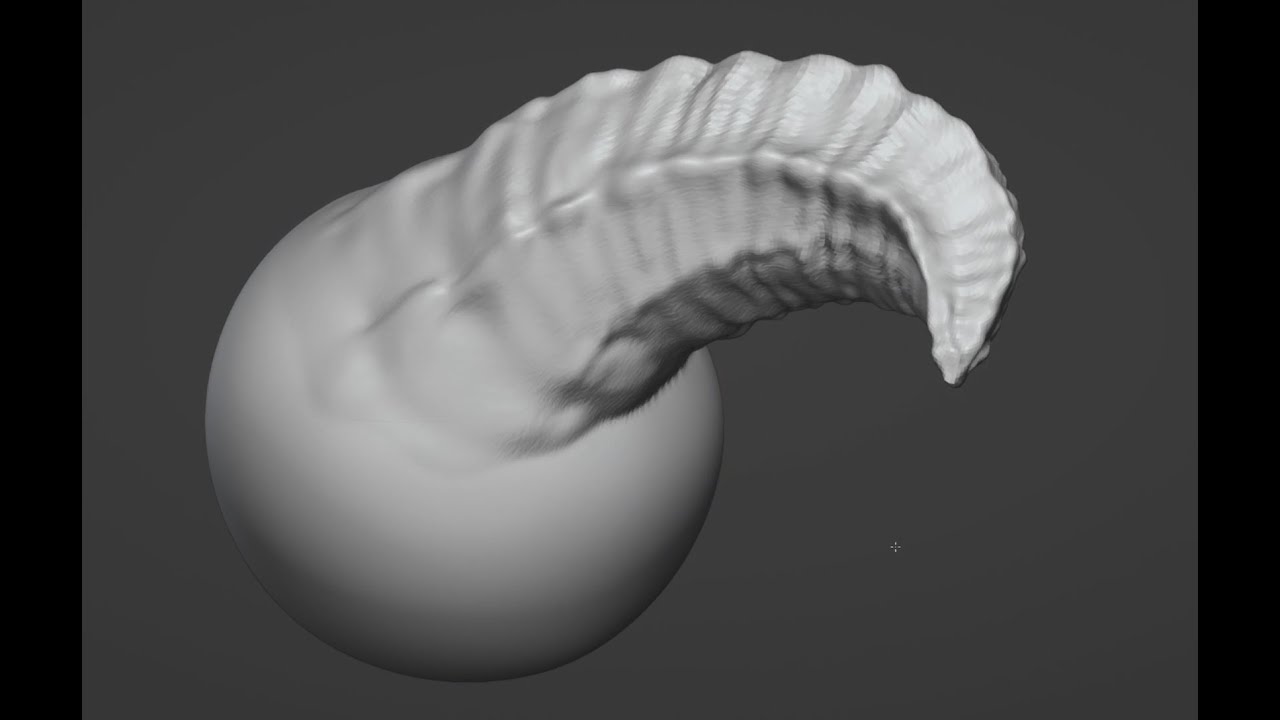 Daniel will check it out later and give his take.
There will be more experiments to find a usable workflow for creating VDM maps.
Eventually this can then be backed by further development to automate or speed up certain steps.
Base Mesh Creation via Gesture Tools
Daniel continued to create a research document on workflows and design.
The idea is to improve the Trim tools for base mesh creation within sculpt mode.
There was also the suggestion to implement these as Add Object tools in object mode, but this make them less intuitive for fast mesh creation.
The dev time and cost should also be kept low and ideally aligned with other development projects.
We want to talk to the geometry nodes team if this use case can be combined with the idea of geometry nodes brushes.
This could be a good first test case to use geometry nodes for base mesh creation from strokes within sculpt mode.
Base Mesh Asset Pack
Link: Asset Bundle - Base Meshes
Shipping base meshes is a great idea. for multiple workflows.
A full body human would be good. But he'll think about it. Not quite sure.
Daniel can take a look at the male realistic human for feedback. But the VDM demo file has priority.
Daniel suggested that very light weight base meshes could also be made with the skin modifier.
Another idea would be to create a replacement for the skin modifier as a geo node group and ship that as an essential asset.
For the possibility to have versatile base meshes, the best way could be to wait for features to add parameters for a base mesh primitive (Style, resolution, gender, etc)
Clement added MatCap Improvement #104640 with additional proposals to improve the Matcaps.
Should we make all matcaps color neutral?
Is supporting metalic and roughness sliders useful/desired?
Automatic conversion?
Light extracttion for shadows?
Daniel: Matcaps give a quick new look at model. Fixed colors in the matcap help with that.
Metalness and roughness seem counter intuitive for matcaps.
Light extraction for shadows is not that important either.
Overall the suggested improvements down't seem like a wise time investment.