Hello
I have a simple question regarding Cycles vertex-displacement implementation.
In most game engines, it is possible to apply the vector displacement shader on all instanced geometry. Meaning we can, for example, simulate wind on a forest of instanced trees, because the displacement is calculated after the instancing. ( Usually, this does not have a considerable impact on memory/performance, as the displacement is happening within of the GPU ).
Ex: Ghost of Tsushima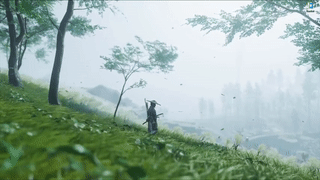 Currently, cycles do not support accurate shader displacement per instance, it seems that the displacement shader calculation is done "before" the instancing? why is so?
is this a known or intentional limitation?
PS: My knowledge of computer graphics is fairly limited, please let me know if i missed something obvious
Cheers