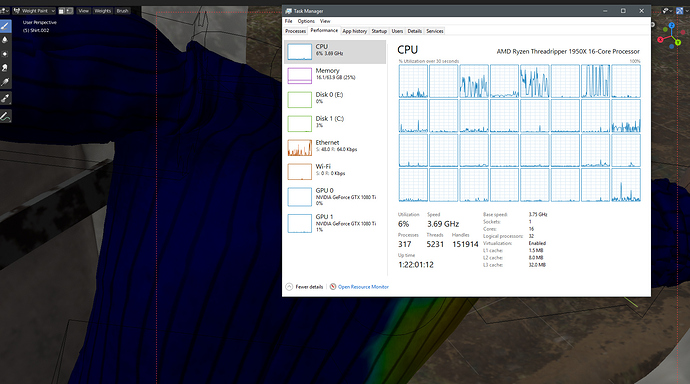 (being like that for like 3 minutes now, after doing undo in weight painting few steps)
if it would at least use my pc resources to do undo… but the program just freezes.
I'm sure there's a lot to do etc.
I respect that.
But program becoming unresponsive after every "undo"… is there any foreseeable deadline for it to change?