Hi guys,
When a UI text doesn't have enought space for it, Blender automatically shows a two-dot glyph indicating the text is compressed (btw which is nice!
).
But unfortunately it doesn't work always with custom fonts.
I've made some tests with with Roboto, Open Sans, Source Sans, Ubuntu (Linux), SF Pro (Apple) and Segoe UI (Windows).
From this list, it only works as expected with Roboto, with all the others a different glyph is displayed (see the output path and last metatada checkbox of the image below).
Is this a specific limitation of this font families (like incomplete characters set) or something could be done on the blender side (like using a more universal character)?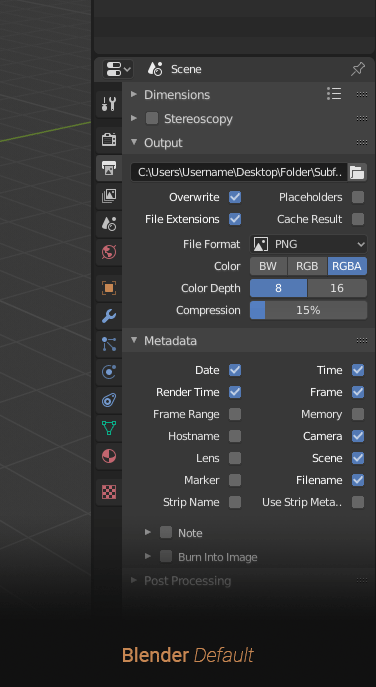 Regards,
Leandro.