With macOS 11 Big Sur, Apple brought the "squircle" app icon shape from iOS to the Mac in order to make the whole ecosystem more consistent. A majority of apps has adopted this new icon shape and my current Dock looks pretty neat in my opinion — with one exception:

Blender does a really good job at making itself at home on Mac already (e.g. the gorgeous trackpad support, progress bar in the Dock icon, notifications, fullscreen mode etc.), and I would like to propose a new app icon for Blender matching the style of macOS Big Sur to make it fit into the system even better.
Considerations
I came up with a few things that should be considered:
The Blender logo must not be changed.
The app icon must be easily recognisable at any size.
Due to the Blender logo's unique shape, a supplementary tool (like the black hammer in the Xcode icon) or any detail that interferes with the logo must be avoided.
Proposed Icon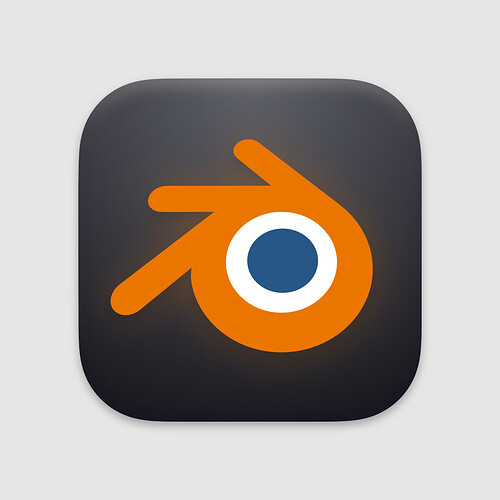 This could work as a new icon for Blender on Mac. The dark "squircle" fits well with Blender's default dark theme and also creates a nice contrast to the Blender logo. Subtle bevel and glow effects add detail.
The icon is optimised for small sizes to enhance recognisability:
And this is how it would look like in the Dock:

(You can grab the ICNS file here if you want to use it as a replacement icon right now.)
I would love to hear your opinions and feedback!