I have a patch build that I would love some testing that allows (on the Windows platform only for now) the ability to copy/paste images with other applications.
Once running you should see "Copy" and "Paste" on the Image Editor's "Image" menu: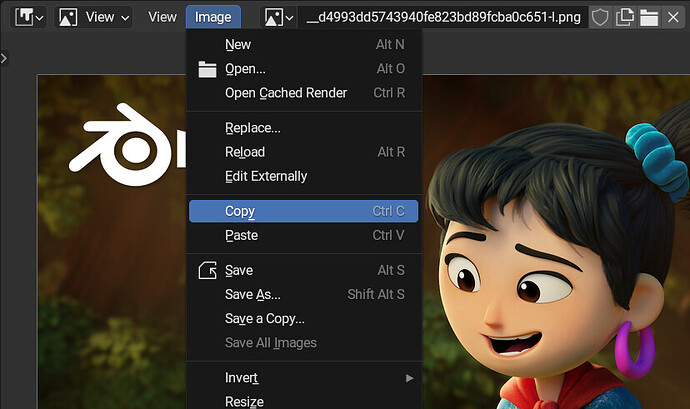 I mostly want to know if this works for you in most situations that you would want to use it. I am expecting it to always work to move RGB data, but it is expected that there will be programs that will not transfer an alpha channel as well.
In my testing I could copy in an RGBA (so with transparency) from Chrome and Firefox but Gimp will only transfer RGB. This is because newer programs (and this patch) use a newer method of transfer (CF_DIBV5) that was designed with alpha in mind, while older programs (like Gimp) use PNG for this.
But give it a try and see how it works with the programs you use like Photoshop, etc. And yes, this is designed so that it could be supported later in other platforms fairly easily.