With the new defaults set to "AV Sync", running any simulation whether it's particles, cloth, fluids, etc causes them to not simulate correctly.
Because Blender is trying to skip frames to keep up, all the sims break and have messed up caches. In the case of heavy settings it can lead to locking up Blender completely because it's trying to calculate a whole bunch of frames at once.
Might be an idea to have a switch that detects when you're adding a simulation object to the scene that sets the timeline to "No Sync" to avoid problems.
I know to change it, but new users will wonder why all of their simulations explode and act weird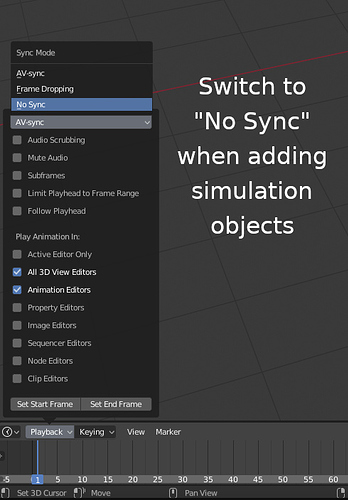 .