During battling with the concept of using Cycles nodes for particle distribution I've found one thing that might need some attention.
When transparency/alpha is used for shading, Cycles renders hair particles with interpolated children with black artifacts.
Steps to reproduce:
Change rendering engine to Cycles
Create particle hair system on default box.
Set particle number to 3000.
Create new material:
VoronoiTexture —> ColorRamp (white=0,545, black=0.573) —> alpha input PrincipledBSDF
First render.
Add children (interpolated) to particle system, set render amount 50 (arbitrary number that clearly shows the artifacts).
Second render.
3000 hair particles, no children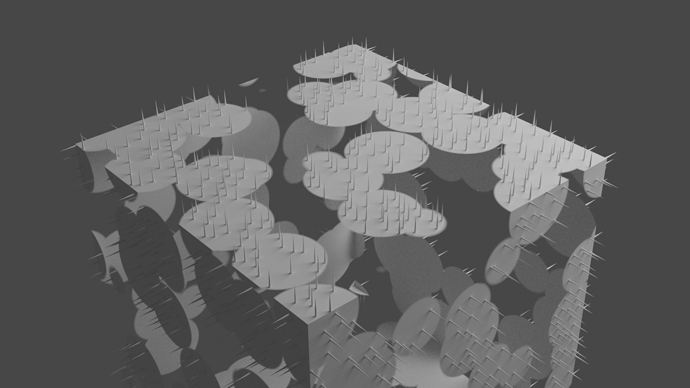 3000 hair particles, interpolated amount 50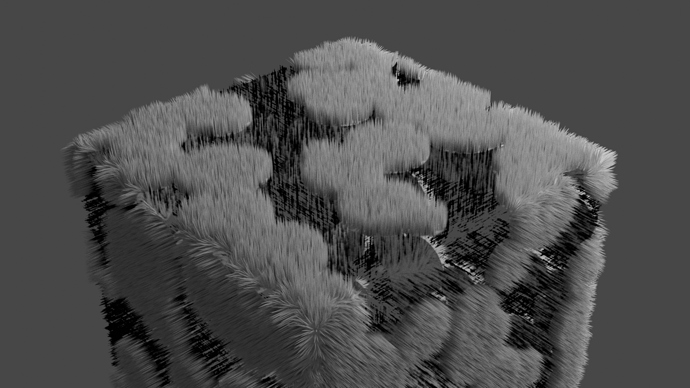 3000 hair particles, interpolated amount 100