Hi,
Blender 3.6 LTS will come with Simulation Nodes. Daily builds of 4.0 alpha or 3.6 LTS beta both have this feature by default. So far there are also two demo files available to help testing: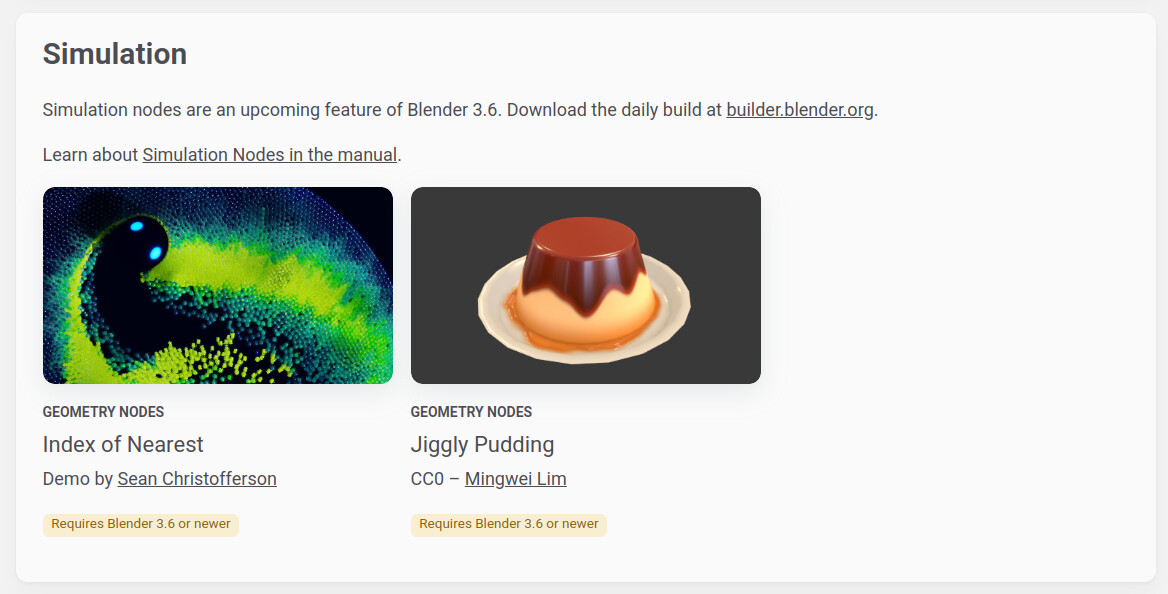 I would like to invite anyone who tried this feature to give some feedback regarding the existing toolset, what you managed to acchieve so far, any showstoppers you may have found, and which workarounds you used.
I'm also curious to know if anyone has used the Delta Time option. It is intended to make simulations working consistently regardless of the scene FPS, and to be future-proof with the upcoming Realtime mode.
I may not be able to reply to everyone, but I (and the team) will read all the comments.
Thanks!
Links: