Hi,
I would like to use Amazon Web Services' Elastic Graphics feature for rendering. Elastic Graphics is a much less expensive feature than alternatives and it provides OpenGL 4.3 support. It seems to work with MeshLab, NetFabb, and other products. It seems to work with Blender except for Rendering. I am trying to use Eevee to render. Here is an example of what happens to the output (left-hand side is on Elastic Graphics):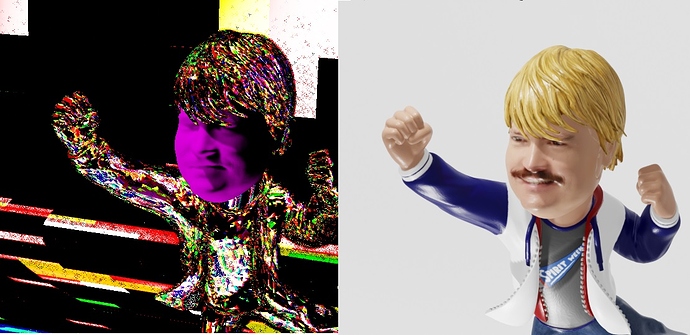 I have tried configurations with up to 8GB GPU RAM and 8GB Windows RAM.
I know that Elastic Graphics is not in the list of supported GPUs. Any ideas on what I might need to change in the Blender code so that this works?
I figure Cycles is not an option because this is just OpenGL (not CUDA, OpenCL, etc.) but I thought Eevee would work. I have tried in 2.81rc3, 2.83.5, and 2.90 and they all produce similar results.
Thanks in advance for any ideas …