The new cryptomatte is a very nice workflow upgrade, thanks @JeroenBakker !
As of now it seems that I cannot use one cryptomatte node to combine selections from different passes. In this example I selected: 1 object, 1 material, and 1 asset using the same node. Because the CryptoObject view layer is selected, the matte output is only outputing the matte for the object, without taking the other selected Matte IDs into account.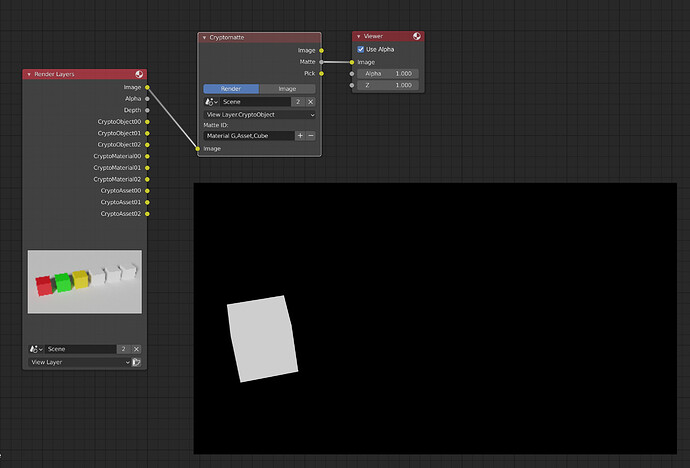 Does this mean that with one cryptomatte node, we can output a matte with only 1 type of pass at the same time, either object, material, or asset?
Or will one cryptomatte node eventually output a combined matte with all of the selected Matte IDs, regardless of their respective passes?