Hi,
I've tested QuadriFlow. My impression:
It's a bit hard to find in its current implementation. The Sculpt Mode's Remesh section doesn't contain it, it's hidden in the Remesh section of the Object Data Properties tab.

It would be nice to have QuadriFlow as an option in the Remesh modifier.

QuadriFlow is very slow at the moment. When I set the amount of faces to only 20000, it takes more than 20 seconds to remesh a non-complex model on my reasonably powerful system. That's not usable for frequent remeshing in Sculpt Mode, and QuadriFlow's results are not good enough for final auto-retopology.

It's got its issues, such as this deviation after a QuadriFlow remesh: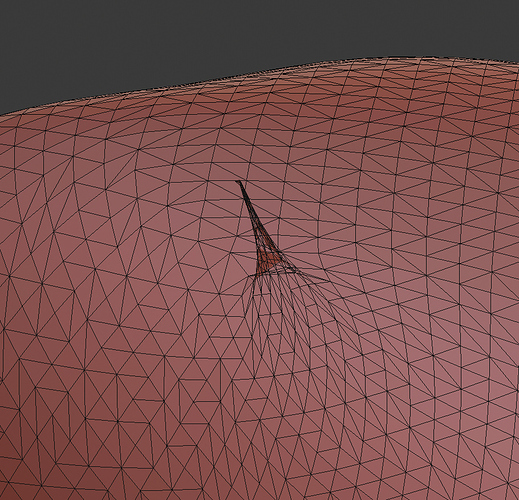 In the above screenshot you can also see that the distribution of triangles inside the quad faces is quite unorderly, which becomes apparent in Sculpt Mode.

A symmetry option is much needed, and should speed up the process as well.

I haven't noticed a significant difference between activating and deactivating the 'Use Mesh Curvature' option. What's the best scenario to use it?