So I have a scene that is pretty heavy on memory, it´s rendering perfectly fine in 2.79.6, latest daily build, but in current Beta (Beta from today, December 2nd) it giving me an out of memory error.
Here you can see an screenshot of the console error, I tried to render it three times.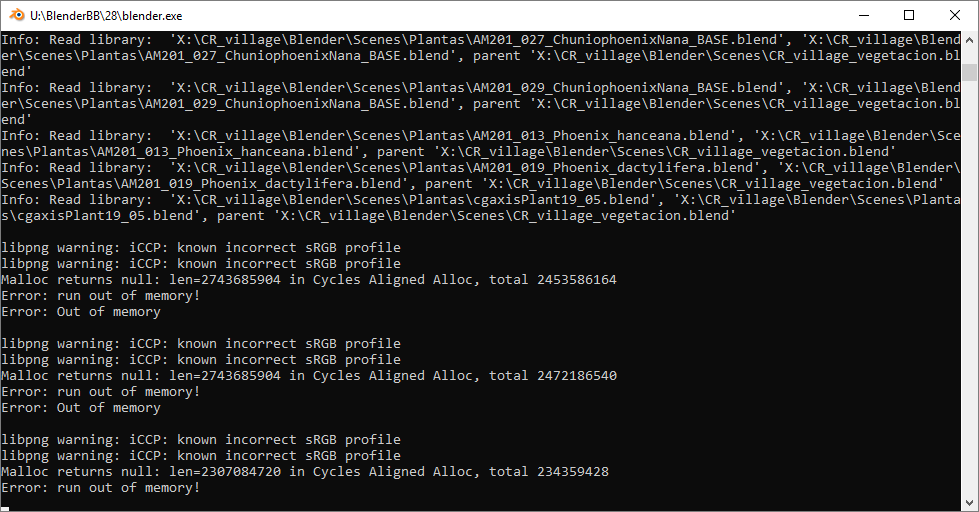 I want to send you the full project when we finish it so you can investigate with that kind of project, because it also hangs Blender when I try to go to look&dev mode, I´m not sure if it hangs up to the infinite or if it recovers at some point, but the thing is that it beyond something workable, but right now I´m not able to share the project, to many GB.
Is there a way for me to send you something to give you a bit more information related to this?
BTW this is with CPU rendering, no GPU involved.
Cheers.