While I am happy that the issue of extremely sensitive uniform scaling using gizmo was solved, it was addressed very poorly. This is what we ended up with: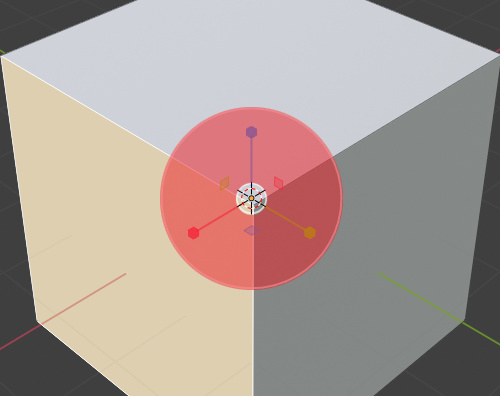 The entire red marked are is now uniform scale interaction area, which is ridiculous. Having the inner circle still present is pointless, since it does not provide scale sensitivity that's anywhere near usable. Dragging on the outer ring provides the correct scale sensitivity, which pretty much maps 1:1 to the movement of the mouse in screen space.
My suggestion is to completely ditch the center ring. Keep only the outer ring, and make it's active area only around the ring, like this: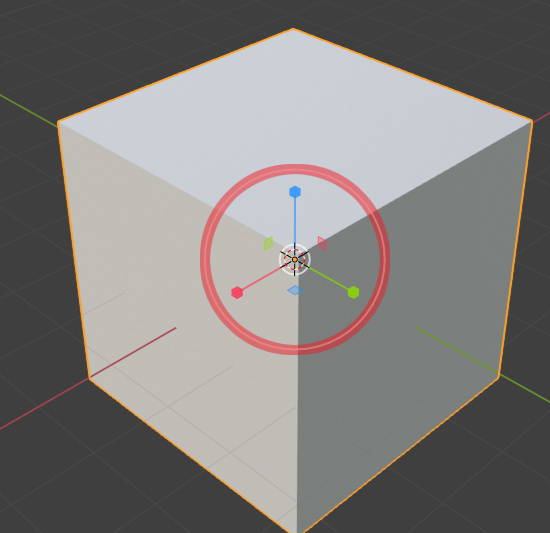 Also, the planar scaling (XY, XZ, YZ) is still way too sensitive, because those squares are close to center. The ideal solution would be to simply ditch the concept of varying sensitivity depending on proximity to the selection center for gizmos only and then put the scale circle back where it was, but with fixed sensitivity. The sensitivity variance when using scale gizmos does a lot more damage then good. For example dragging on different places alongside any of the scale X, Y or Z arrows results in wildly different intensities, which are in no way helpful for the user.
The concept of varying sensitivity makes sense for gizmo-less 2.79 style transform tools, as you can place your cursor anywhere in advance, but it just makes no sense for gizmos.