So, I will be direct:
I am a quite longtime blender studant(5 years).
The new keymap is inconvenient, I am disapointed, blender is loosing its identity.
1 - I'm gonna never use the new tool system because is a slow workflow. Drag the mouse back and forth to select other tools? shotcuts are soo more easy!!, I will certainly rebind Tab to editmode anyway and make a UI addon to bring back something like the old toolbar (probably customizable) and a faster space menu, otherwise, I will never see blender as friendly again.
2 - blender has got slow in general, I dont know if that is just because it is in development but the default cube scene runs at max 30 FPS and with eevee at 10FPS, I am afraid of having to buy a new computer in order to run blender

3 - Sculptmode is vanishing. I dont know if you notice but when in sculptmode, the fastest way to select brushes is using the number row but now, with the new shotcuts, we have to manually select brushes (Slooow), also how to create new brushes, I dont see any (+) button anywhere?
C'mon, Blender is also a sculpting software, I DONT WANT TO BUY ZBRUSH!! Here is how my workflow is in 2.7, I dont expect to be faster in 2.8: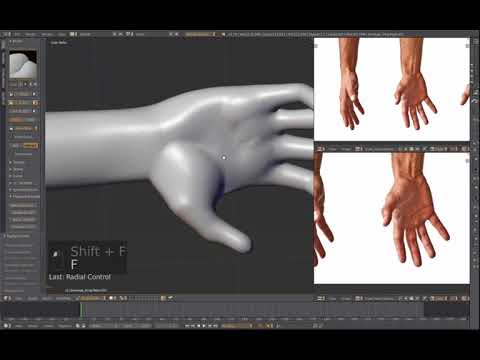 4 - The EEVEE is awesooooome!!!
Please, dont forget us, the mad guys who only use shortcuts foreverything.