When you move cursor over an image, a manipulator always display to change the size and position.
When there are other objects in front of the image, this manipulator interferes.
Also, location and scale locks do not work for this manipulator.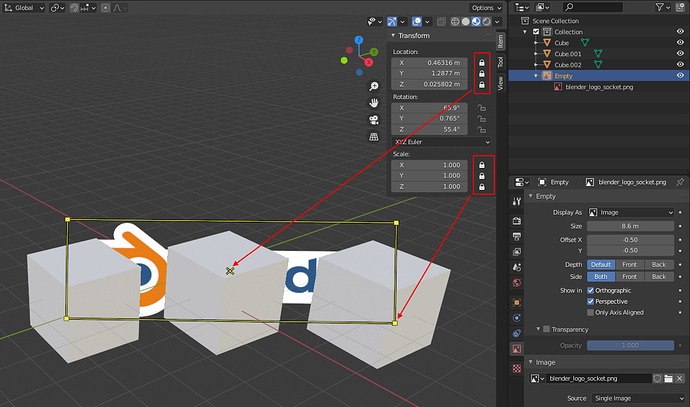 I suggest disable this manipulator or create Edit Mode for image where it will display.