Hi,
I'd like to raise an issue of backgrounds in Lookdev mode being blurry. It may work for people who don't know what they are doing and just want their viewport backdrop to look cool, but for past 8+ years, look development is basically what I am doing for living, and having blurry background is just making my life a bit harder.
If you spend years looking at scenes set up in photorealistic PBR manner, you get a certain "feel" for the light transport, and you quickly tend to notice when things don't look right. One of those things is light transport mismatch between scene environment background and contents of the scene. Blurring the background creates this mismatch. You are looking at an object, or set of objects placed within an environment that implies very undefined, soft lighting and reflections, yet your scene actually receives very sharp, defined reflection and is lit by quite defined, contrasting light.
These conditions make it impossible for me to utilize the LookDev mode the way it's supposed to be utilized, to perform a look development of the asset shading and bring it into final form. I just can't get a correct visual reference of my object in relation to its environment. An extreme example below: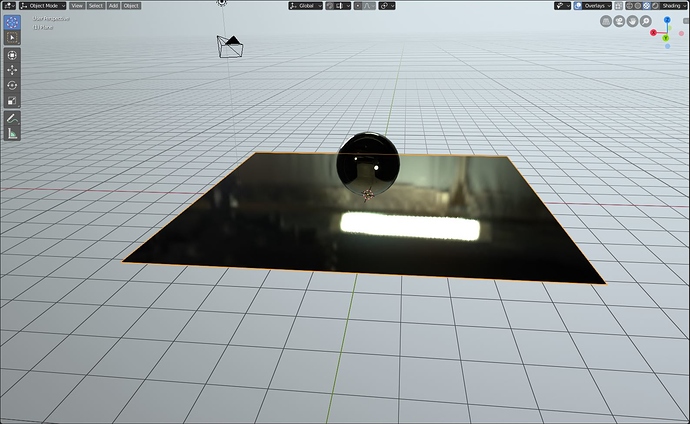 I'd therefore strongly suggest to fix this, otherwise there will be very little use for LookDev mode. In general, the difference between the appearance of the final Eevee (And possibly Cycles) output and LookDev view output should be reduced to minimum, or if possible, eliminated completely. Anything else will only result in damaging the accuracy of the look development performed by user.