We recently purchased and installed a large LED wall in our company. Size of the total panel is roughly 7 x 3 meters. We can run the panel fine from a computer with one nVidia Titan card attached to it. Now, technically such a wall reports as two separate displays next to each other to the OS, like in the photo below: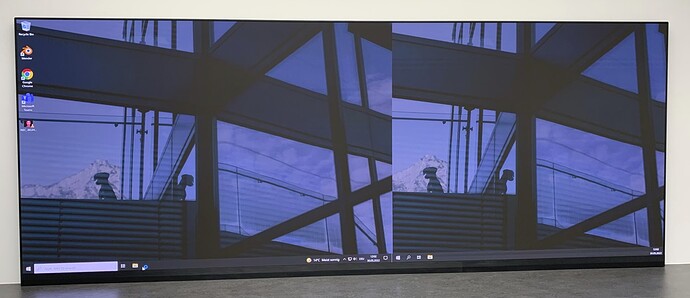 Using nVidia Surround technology it is possible to run the same panels as if it was one single large monitor, on a resolution of 5760 x 2160. So far so good.
What doesn't work is the maximize button of Blender. Even though nVidia Surround is active and correctly configured (and works with apps like PowerPoint), Blender always maximizes to only half of the wall. It is of course possible to drag the window out and stretch it, but it is NOT possible to use fullscreen mode properly, which would be superb for client presentations.
So the real question is: Is the maximize button on such a config supposed to work? Are we missing something on our side? Or is there something that can be done in the Blender source code?
I wasn't sure if this is better suited in the UI category or in the Blender Development one, feel free to move it wherever it belongs.