Hi there everyone
I hope i can get some help here i have been searching for help past 3 month.
my question is how are they editting and putting in furnitures, in the 360 image taken with normal camera.
i know how to make camera mapping in singel shot normal camera and put in stuff, but i have hard time to understand 360 image editting.
please take a look before pic is from normal 360 camera
after pic is edit with furniturs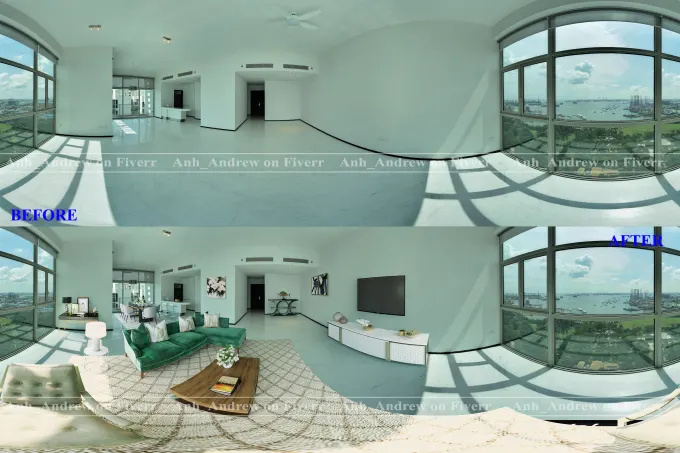 i really cant understand how to make '' camera mapping in 360 view''
anyone who can be my hero and save me ?