Select all child bones in pose mode, it seems must need action. But blender not offer one click way. So we can find same question with google.
It seems simple, but there is not. I suppose, someone may recommend to use link with connect all bones once, or circle ,Lasso selection, or you may say, make bone selection group for the purpose.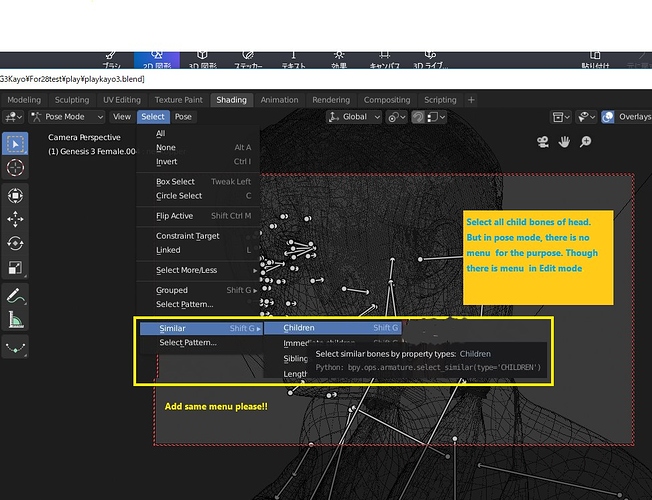 But Actually we have this menu only in edit mode, select>Similar>children.
Then to do it,
I need these step. (Of course I have no plan to edit bone, for posing)
1 change mode to edit mode by tab.
2 go to top menu then serch Select>similar>chidren, or add to your favorite etc,
3 change mode to pose mode by tab.
So what I ask is, we may need same action in pose mode too.
I do not think, it is new future request, but this selection menu seems simply forgotten for pose mode bones. Consider it please. I do not know why blender have not offered this menu for bone selection, to easy pose bone (or change setting with mulit selection) though there have been more complex tool enhancement.