A use case to help guide GN development by as closely mirroring the user's desires as possible.
Let's say that I want to recreate this image, but with colored lights…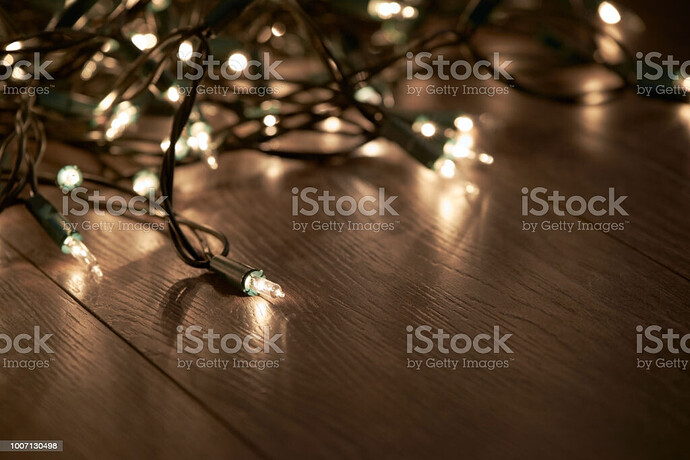 The steps I would think of doing are:
Design the individual lights
1a) Create a base
1b) Create a glass
Create the wire
2a) Make a curve
2b) Put wires along the curve
2c) Do something so wires have random twist and distance between them.
Attach the bulbs
3a) Adjust how frequently they occur.
3b) Adjust how they are rotated - assume that the wires will adjust to look appropriate.
3c) Change bulbs to have individual colors.
Adjust physical parameters of the wire so it acts appropriately - hopefully having a wire preset for "things like this" - ie stiff-ish tubes that are connected at regular intervals.
Have bulbs blink
The result I would like is a Node setup that lets me easily change the number of bulbs, move the wire around and that Blender would respect the wires and not let them intersect and bulbs would appropriately connect to the wires.
Currently, the language for accomplishing these tasks is not conducive to moving from natural language to a model. Bringing the language and methods of node construction closer to how a non-technical user would go a long way to making GN more approachable.
For example I am surprised that the 1st nodes don't replicate current modifiers. An Array node would be much more consumable than all of the obscure instancing language