Hello,
I have a question about procedural textures quality in Eevee.
I'm using material for surface curvature evaluation from 2.79, where it works beautifully. (checker map as a source texture in this case)
In 2.8, if you look at the attached pictures, it is very jagged in Eevee (in solid mode im unable to visualize the material). In cycles it looks correct - like in 2.79 solid mode.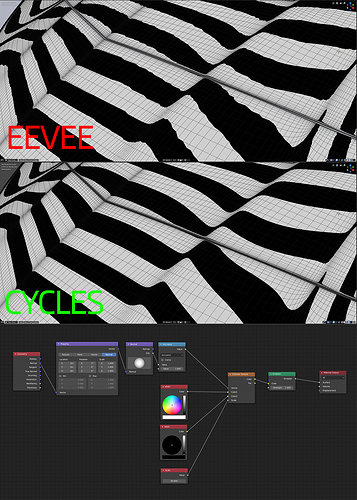 My question - Can I do something to fix this? If not can I expect an improvement in the future?
This is crutial for me to be able to judge surface quality.
Thank you.