Hi,
I can't figure out if there is a solution to the problem I have with eevee normals and displacement.
When using an image texture, everything looks nice, but using procedural textures for normal maps looks really bad. As I see it, there is no antialiasing done or something like that. Or is it something to do with how eevee interprets those textures?
Here is a test I made.
On the left is object with procedural texture used for normal map.
On the right is the same object with same material, but with the normal map baked to image texture.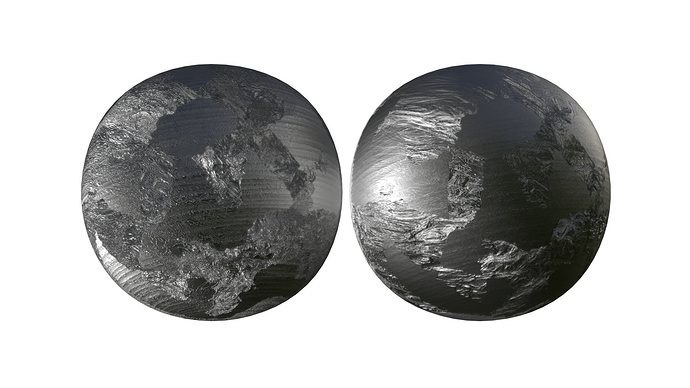 Is that a bug or is it planned to address this issue in future?
Karlis