Hello devs, since we already have Indirect Only for Collection in Cycles ( which is in my limited understanding was something like Camera Ray visibility )
Is it possible to expose the other Ray visibility for collection ? Like shadow, in my case I need a shadow matte pass only from characters, not combination between characters and environment.
This might be feel as a feature request, but I feel that Indirect Only already does the job for excluding Camera ray visibility, which is could be extended for other rays, isn't it ?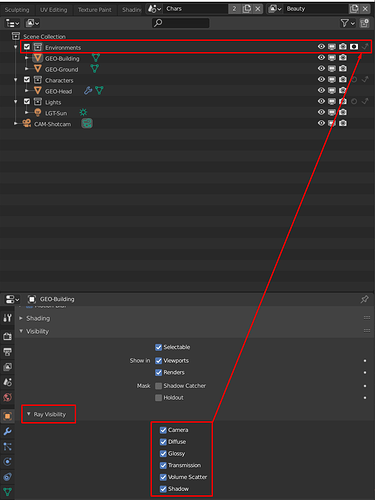 Thanks