Hello Blender Development Team,
Hello Pablo,
After I spent some time to analyze and try working with 2.8, I came up with some suggestion, which I want to share with you for any further discussion and hopefully for improvement.
All my comments are with respect to you and to the HUGE work you are doing guys, so this is not a critique but my personal and professional feedback on the current progress of 2.8.
5.New Shading Tab appearance. Again the IA is not balanced and often I'm experiencing overlapping menus, not clear alignment, not readable UI. Therefore my proposals for improvement on the same for the Node Based Shading are /Equalized IA sides → Left - options; Right - values and functions like in Sculpting tab/mode: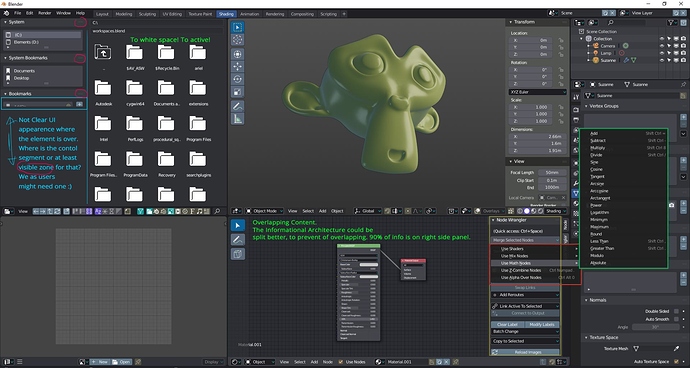 6.Old functions which are quite handy but now are missing … or I can't see them?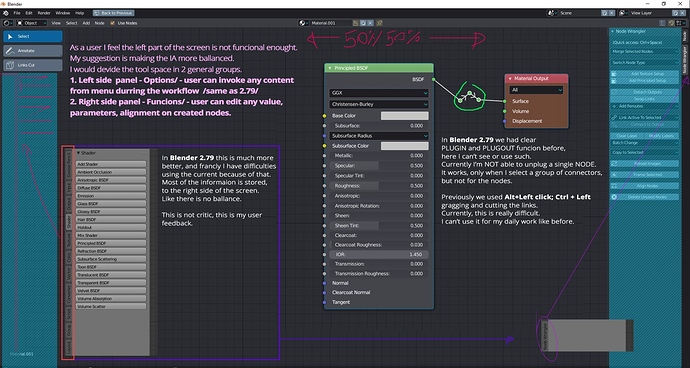 Thank you for you effort!
We are with you!