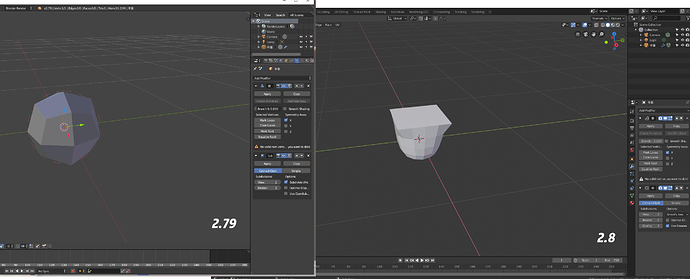 Hello, I am a newbie user of Blender, I found a problem, I don't know if it is a bug.
When I merge the plane Alt + M into the vertex, I add the SKin modifier to it, adding a level 2 subdivision. The 2.79 version is different from the 2.8 version. This makes me confused? I uploaded screenshots of the same version of the two versions for comparison.
Or maybe my operation is wrong?