I wanted some clarification on why the Asset Browser currently functions the way that it does. Essentially this is the issue:
An asset that is marked as Asset with child objects will not bring in the child objects (Scenario A)
OK
However if a child object is marked as Asset it WILL import its parent (Scenario B):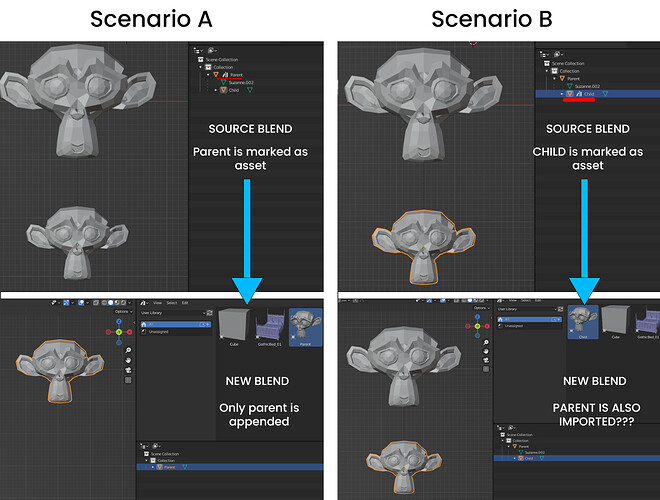 This is very confusing and is backwards to how these relationships normally work. Blender is essentially treating the Child object as a parent when importing, bringing in everything above it. Is this done due to dependencies or is this a bug?
Having the ability to import entire hierarchies by just marking a single parent object would be incredibly beneficial. It would allow for individual objects to maintain independent modifier stacks and more.
We can add Collections to the browser but they don't have icons.
I'm sure there was a reason for this and wouldn't mind a discussion on it.