Does Blender still intend on supporting Apple Silicon M1 Chips?
The chips are very impressive performance wise and I and many other Apple users would love to see support for Apple ARM Chips as well as Metal optimisations.
Development seems to have stalled and would love to see official support from the Blender team!
Apple have not seen anything posted about it other than here where they mention that they have made the groundwork for Blender on Apple Silicon.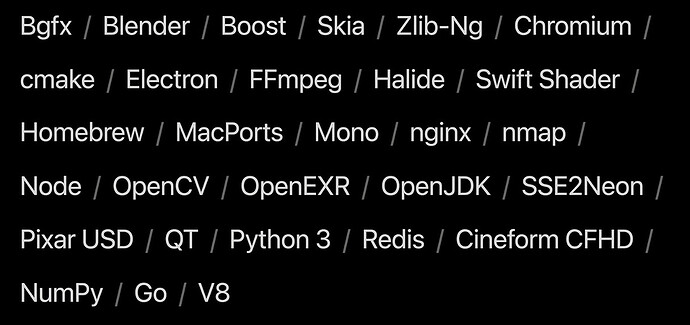 If Blender does not have the funds to update support for MacOS maybe we can set up a fund dedicated for Apple Silicon / Metal support. I'm positive the community would come together to fund this.