Thanks @StefanW for adding adaptive sampling, I actually got Cycles to outperform Redshift considerably with one of Saul's Redshift for Blender files! To be fair though, Redshift does have clean and sharp refractive caustics, but still awesome considering Cycles was considerably slower before your improvement. By the way, Saul reported to me that GPU + CPU rendering was actually slower than just GPU rendering on his dual 2080 ti machine with dual Xeons. It doesnt go out of core, and on my single GPU system the CPU did make the render faster…so possibly a problem with dual GPUs?
Anyway, the question. It says in the tooltip that if min samples is set to 0, then the min samples used by the engine will be based on the AA samples. What does this mean exactly? Trying to figure out what difference max samples makes to automatic min samples.
Redshift (approx 488 seconds on my machine):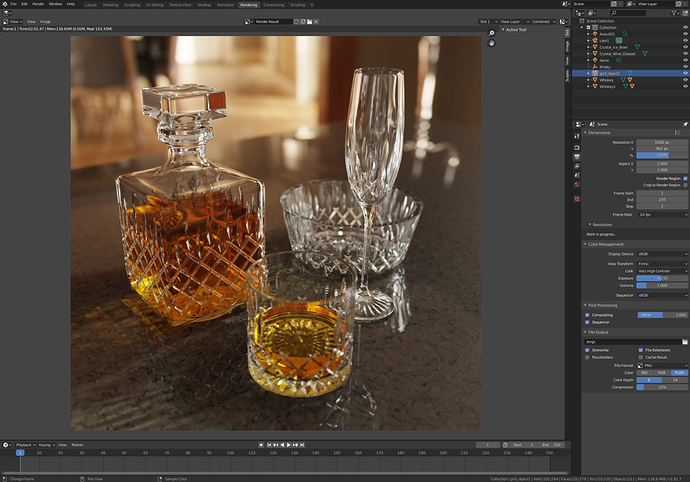 Cycles 140 seconds (approx 3.5 times the speed of Redshift on my machine, finished with denoiser though):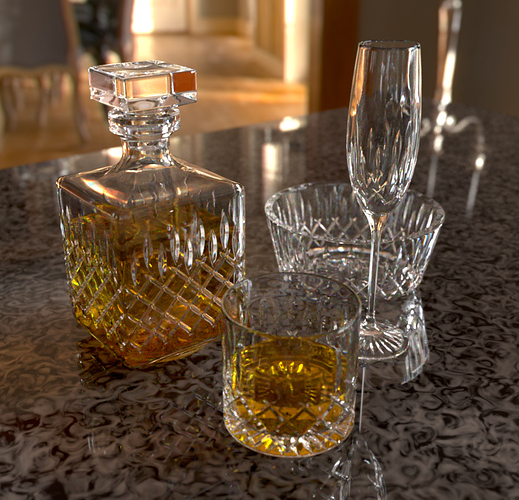 Cycles again (180 seconds), but this time no denoiser, and simpler glass material (no dispersion), this rendered 2.7 times faster than redshift on my machine. Saul didn't get as good results for some reason, not entirely sure if he had adpative sampling working properly as his results were closer to my non adaptive results.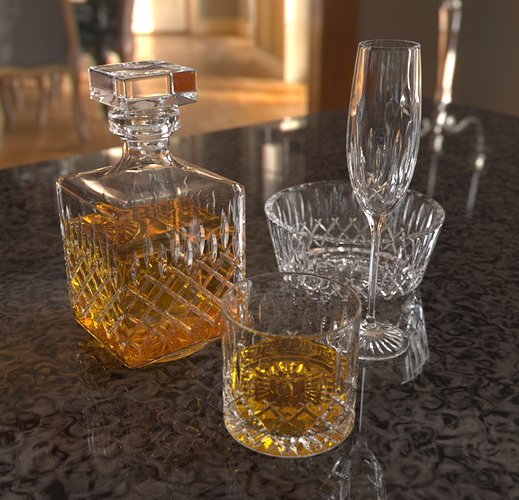 Redshift for blender isn't publicly available yet, so i'm calculating how long it would take on my machine based on the speed difference between cycles renders on Saul's and my machine.