When I am trying to sculpt the dragon's eye, I first put a UV sphere on it.
But then I delete the sphere and trying keep drawing the head.
After this if I keep draw the head, bot only the eye can be draw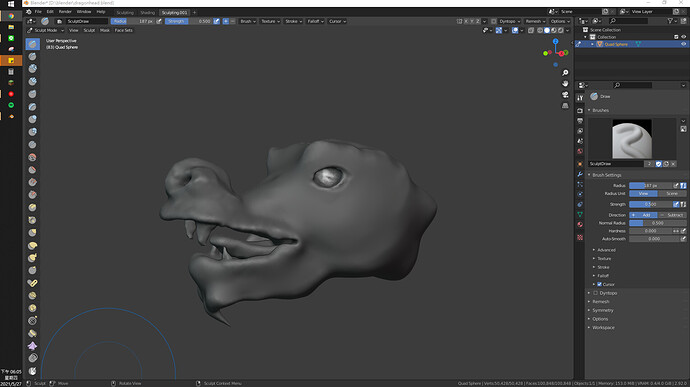 I'm new to Blender, if there are something I should provide please notice me.