Hej,
I exported a simple Blender scene using Omniverse's Blender 3.4 alpha to USDA with cycles materials.
Unfortunately, if I load the USDA file into usdview with the Cycles hydra delegate they all appear black.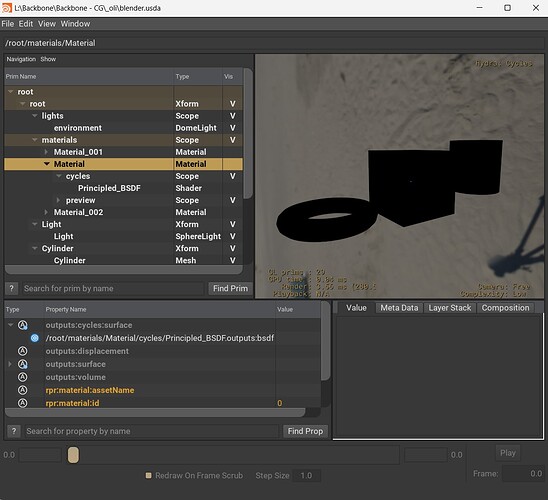 I was under the impression this should work.
The example USD file can be downloaded here
Is there any working example USD file with cycles shaders!?!?