For a while Blender has been shipping a multi-resolution fullcolor icon I designed based on the Tango style guidelines[1] (with the lookup broken as the high resolution variant is overriden by the scalable with a nominal 48x48px size).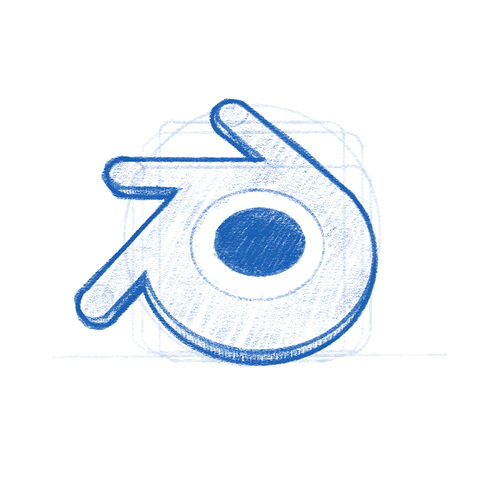 Because the world has since moved on and we, the GNOME designers, wanted to have a more accessible guidelines for app developers, we've updated the app icon guidelines [2] for the new generation. Some background on the reasoning here – [3] [4]
I'd love to hear if there would be interest in updating the application icon to coincide with the 2.8 release?
[1] http://tango.freedesktop.org/Tango_Icon_Theme_Guidelines
[2] https://developer.gnome.org/hig/stable/icon-design.html.en
[3] http://jimmac.musichall.cz/blog/2018-07-18-detail-considered-harmful/
[4] http://jimmac.musichall.cz/blog/2019-01-23-the-big-app-icon-redesign/