Hi,
This one is a bit hard to explain, so let me know if you need me to elaborate more.
For some reason, when our RenderEngine addon is requested to do viewport rendering, the fonts in Blender's UI eventually will look like they are "smeared" making it almost impossible to see what you're clicking on (see image)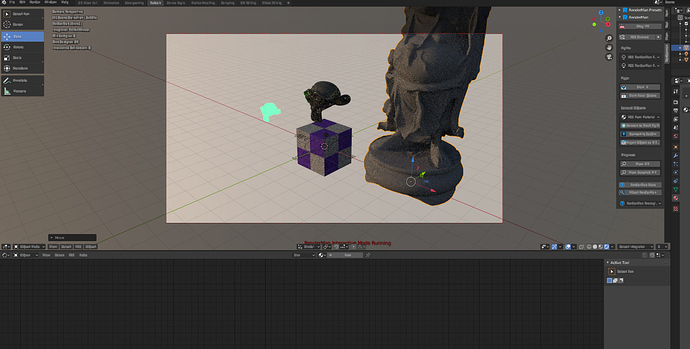 Our addon's view_draw method looks something like this:
    bgl.glEnable(bgl.GL_BLEND)
    bgl.glBlendFunc(bgl.GL_ONE, bgl.GL_ONE_MINUS_SRC_ALPHA)
    self.bind_display_space_shader(scene)

    self.rman_render.draw_pixels() 

    self.unbind_display_space_shader()
    bgl.glDisable(bgl.GL_BLEND)

The draw_pixels call eventually calls into a DLL to make C++ GL calls to draw a buffer. The GL calls are based on the CustomRenderEngine example in the docs. To get updates, we start a python thread that goes into a loop of calling RenderEngine.tag_redraw() and time.sleep(0.01), until the viewport render is aborted.
I've seen this happen on all platforms (macOS, Windows, and linux). Is there something we're missing?