Hi all.
Drag action of transform tool (screen) has a tittle issue.
Set to 'none' still behaves as 'move'. (2.80-2.82)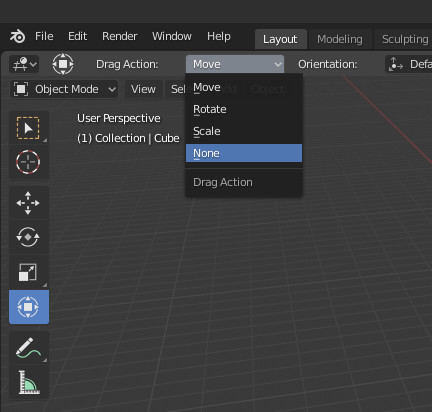 BTW, it would be a VERY useful option to have 'Box Select' added to every transform tool (Move, Rotate, Scale) in the Drag Action menu alongside to listed in the picture.