Hello everybody,
Inspired by this case I did some experiments on generating a better texture margin.
The current margin is generated by just extending/blurring the pixels on the border. This works reasonably well when the texels are downscaled, but it falls down when the texels are large on screen.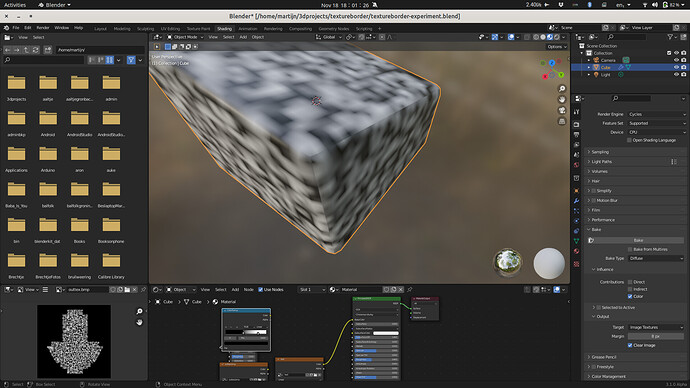 I generated a new margin, by copying pixels from the adjacent polygon.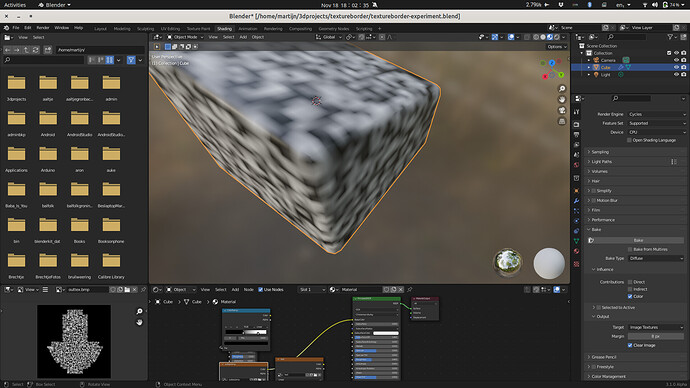 These pictures are cheating a bit, because they show the optimal case of a perfectly pixel-aligned UV border (except for the sloped border). If you look in the linked case I there posted an example of a non-aligned UV map, and while less large there is still a notable improvement.
What I currently do in my (hacked together) test program is:
generate a map of the pixels that need generating, administrating which UV edge they are the border of.
for each pixel which need generating project the point onto the associated UV edge and sample a pixel from the polygon of the corresponding UV edge at the same distance.
I think the results are promising enough to warrant spending some more time on trying to implement this inside blender. But I first want to know what people think before I spend time on finding out how to do that.