When following the build guide on:
https://wiki.blender.org/wiki/Building_Blender/Windows
there are links pointing to sites where you can download the necessary tools. One of them is pointing to CMake. Even Chrome confirms it's just a pure link to CMake.org.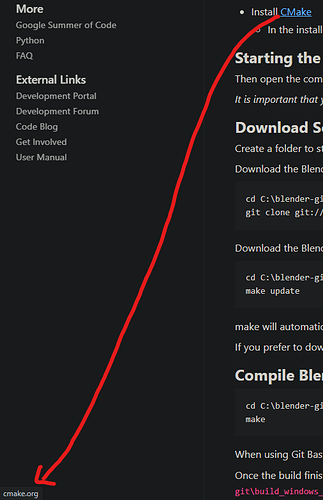 When I click it however, I arrive at this page:

I have no clue what
kwiver.org
is, and why it gets redirected to from
CMake.org
. I have double checked it's not just me who this is happening to. Also, curiously, when I enter
cmake.org
into my Chrome address bar, it brings me to the actual cmake website. So I have absolutely no clue how or why this is happening.
Can anyone confirm?