Hi,
I'm working as 3d Designer in company that produce refractories for Steel Continues Casting.
My main job are animations for new products.
Here link to old deme reel from my current company: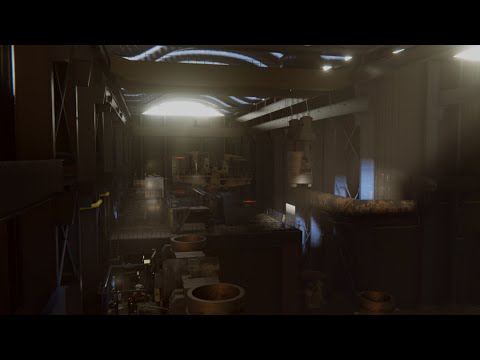 I already have full casting hall with stuf ect.
![Steel_mill_hall_2021dec03_cycles_45min|690x345]
It's a huge scene with lot's of linking

Any way , till now I have for render , and I use Eevee , my company laptop. It's not that bad:
Dell Precision 7740
Intel(R) Core™ i9-9880H CPU @ 2.30GHz 2.30 GHz
64Gb Ram
QUADRO RTX 3000
Averege render for 2/3months project , specyfic shot/scene takes 2,3 days of non stop render. Laptop ON day and night.
In short - Two months a go a write an raport about my calculations power and I have a chance to have a company serwer dedicated for render power! This server also will be used by others , for fluid simulation ( CPU ) ,CREO SIMULATE ( tfor finite element analysis ).
Now I'm in the middle of company request , I need to explain it and propose solution.
I have a help from one of ours IT guys , I have an Excel file. Please remeber I need more GPU than CPU

Can You please advice me hardware in two options:
Creazy just for Blender : mainly GPU power + some CPU. Fixed for 5 Blender users. Server or graphical station - remote conection !! I still use my own Laptop.
Universal server with CPU ang GPU - where power can be extend. Build up two growing needs.
Ps.
I try to add more photos here , but there is a limitation. I could not find any email for comunication.
If You give me one I will send an Excel with IT proposal.
Thanks in advance
Piotr Reczek
(Strawberryblur )