Highlighting the elements under the mouse cursor is very important to provide excellent UX with interactive tools.(like poly build)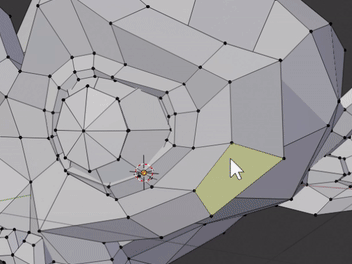 I tried various approaches for this, but in Python it was very expensive and high polygons couldn't get practical performance. In the future, many add-on developers will try to create interactive tools for WorkSpaceTool like me.Wouldn't you consider adding features for this to the python API, even if I or they don't do "Reinvention of the wheel"?
For example, what I want is the following API.
find_nearest( bm , region , rv3D , coord , radius , targettype = ('FACE','VERT','EDGE') )
Return : list of tupples ( geom(BMVert or BMEdge or BMFace) , position of screen space , distance ), list is sorted by distance
The add-on developers will want different features. For example, it is an area on a screen or a rectangle or lasso, or an element on a line or curve or … If you can think about it, I think it is better to call out to many developers and get their opinions.