When you have multiple monitors you inevitably have to deal with multiple blender windows. On the Windows platform it is by (Microsoft) design that only one window can have focus (receive mouse and keyboard input) at a time. You enable a window to get focus by clicking on it. However this can be inconvenient, especially when it isn't that obvious which one is active.
I'm hoping that Windows users can test the following build: Blender 3.5.0 D13951
It makes most Blender child windows auto-focus when your mouse moves into the client area: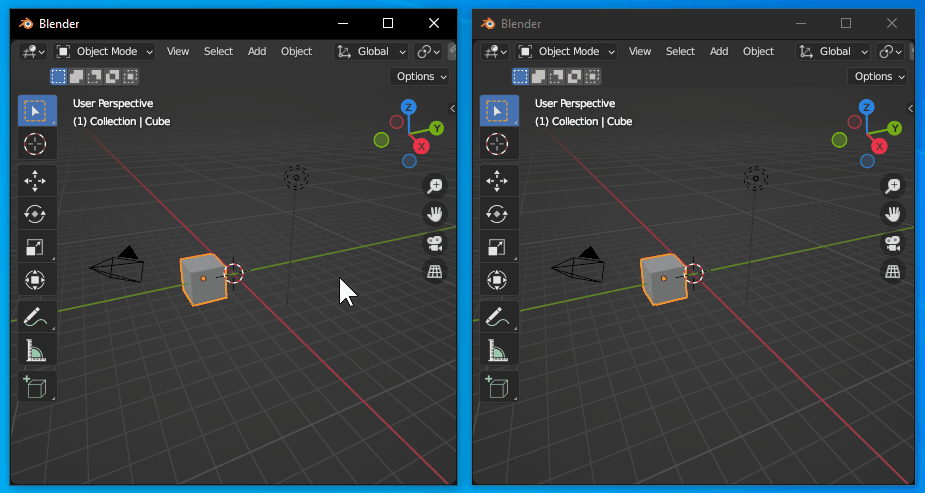 Some things to keep in mind:
This does NOT affect any interaction between Blender windows and other applications. It is only between windows of a single Blender instance.
Auto-focusing only occurs when hovering over the client portion of the window, not non-client areas like the caption (title bar).
Auto-focusing happens in these specific situations:
Moving your mouse from a child window to its parent
Moving from parent to child
Between siblings of the same parent
Between main parent windows that do not overlap
Auto-focusing does not occur:
Between main parent windows that overlap each other
Between child windows of different parents
Between any windows of separate applications or Blender instances.
Most importantly I am currently proposing that this be a non-optional part of Blender, so enabled at all times for all Windows users. I have not found any downsides to this, so am on the lookout for anything that proves me wrong: situations where this hinders rather than helps.
Please don't comment here if you have not actually tried the build (or have compiled the patch yourself). Guesses about how it feels are not very helpful.
But give it a go and try to find situations where having it work this way is worse than not.