Hello everyone,
Currently I am working on building a new node editor in which I would make textures (base, specular, metallic, normal, roughness, bump…).
I have made about ten new nodes: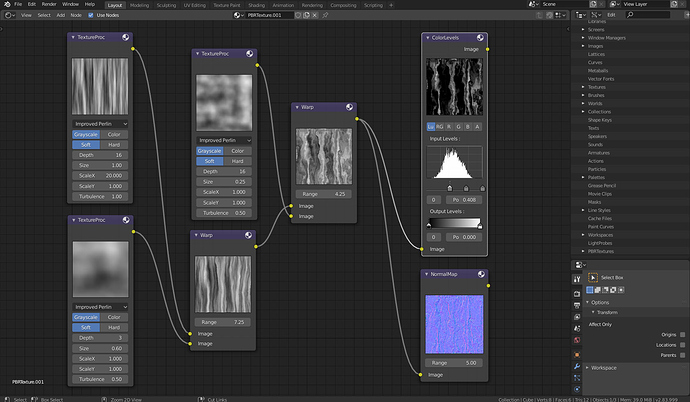 I have a problem. The saving and loading of blender file doesn't work. I looked inside files readfile.c and writefile.c, but I am losing too much time on that - I can't figure it out. In the structure Scene I have added a new field - struct PBRTexture *pbr_texture. How can I save and load this structure from blender file?
Thanks in advance.