Given the scope of the overlay refactor, we're bound to run into a fair number of small and/or redundant bug reports. Rather than flood the tracker, let's try to collect the papercuts in this thread.
To kick things off, here's a comparison shot of the object-mode wireframe overlay: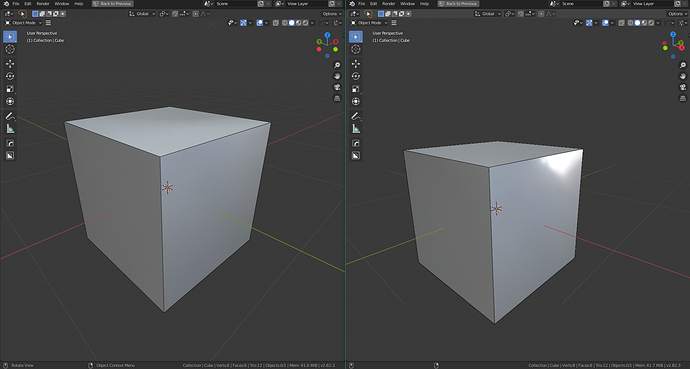 The window on the left is from f1ac64921b49 and the window on the right is from 8b260fec0c7d. Windows 10, 2600X, RTX 2060, current drivers. I'm 50/50 on whether it's an AA issue or a z-fighting issue, as I'm still waiting for my coffee to kick in.