Hello,
I have a start up file that I fine tuned to my preferences.
But in the Outliner, under Blender File, I have these "screens".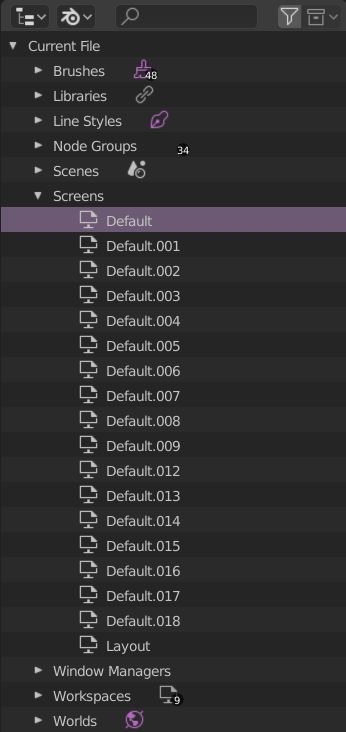 I'd like to clean them but I don't understand what they are and how they appear… They seem to be related to workspaces and appear when I duplicate a Workspace (to customize to my liking).
Can you explain these to me? And how can I get rid of them to have a clean startup file?
Thanks.