Hi, I'm the developer of the Node Pie addon, which takes the normal node add menu and converts it into a pie menu: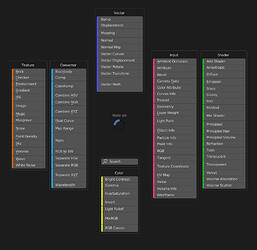 To do so, it relies on the nodeitems_utils module to get a list of all nodes in the current context:
all_nodes = list(nodeitems_utils.node_items_iter(context))

This works in 3.3, but in 3.4, it simply returns an empty list.
The reason I'm not making a bug report about this is because I seem to remember seeing something about this on blender.chat, that seemed to suggest that this is intentional, but I can't seem to find that any more.
Is this a bug, or part of a bigger change in 3.4?